20%
Kyre Nyx7 Drum set
Stok habis
Hubungi kami untuk ketersedian warna
Out of stock
Description
NYX 7
Nyx 7 series is everything you need. It has a wide range of sizes to cover your musicality. Ash wood has been our signature wood from the beginning. Its unique character adds more character to a song. It has the warmth of maple, and the punch of birch, which makes it all time choice for recording and live gigs.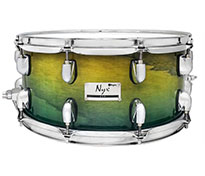 14×6,5″ Snare
Made of ash wood, nyx 7 snare is one of a kind. Because of its hardness, it delivers 'seasoned taste' to its character. Strong attack and quick response has been the primary characteristic of this snare. You can enjoy low-frequency projection, short sustain and clear articulation.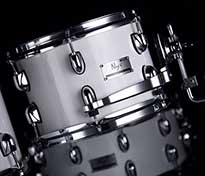 Tom Suspension
Tuning rack tom many times can be frustating. In order to be vibrating freely, the shell should not be in direct contact with tom bracket.
Kyre Tom Suspension holds 4 tension rods, which are the parts that are not directly in contact with the drum shell. This allows the tom to vibrate freely when got hit and minimizes the vibration absorption, which leads to pure rack tom sound as we all desire.
Kyre Nyx7 Drum set
Specification :
wood : Ash
Shell thickness : 9mm
Bearing edge : 450
Configuration :
bass drum 20×18″
floor tom 14×12″
16×14″
rack tom 8×6″
10×7″
12×8″
snare        14×6,5″
Hardwares :
Hihat stand
Straight cymbal stand
boom cymbal stand
double tom holder
drum throne